Welcome to the latest addition to the Cari Ann Carter Group! We are thrilled to present a truly exceptional listing at 22598 Hayward Ave N in Forest Lake, where luxury meets the tranquility of lakeside living. This custom-built retreat is a haven of relaxation and recreation, boasting 122 feet of sandy shoreline that invites you to indulge in swimming, jet skiing, and boating adventures. With extraordinary architecture, floor-to-ceiling windows, and breathtaking water views, this home offers an unparalleled lakefront living experience. Join us as we explore the captivating features of this property that make it a true sanctuary.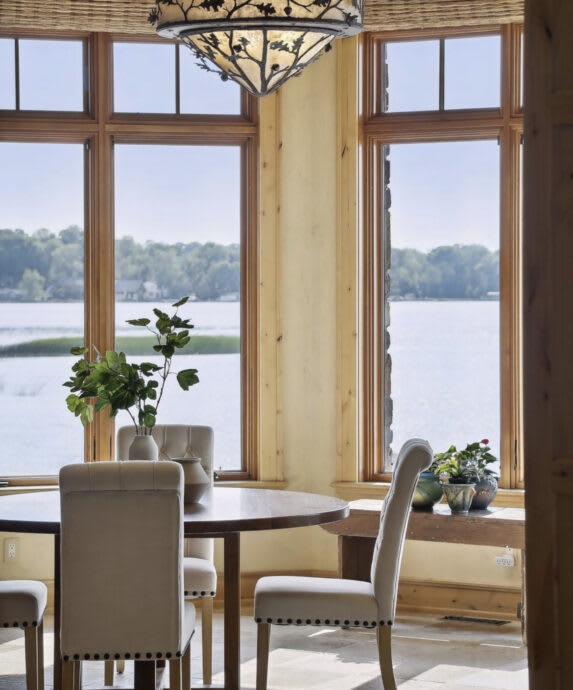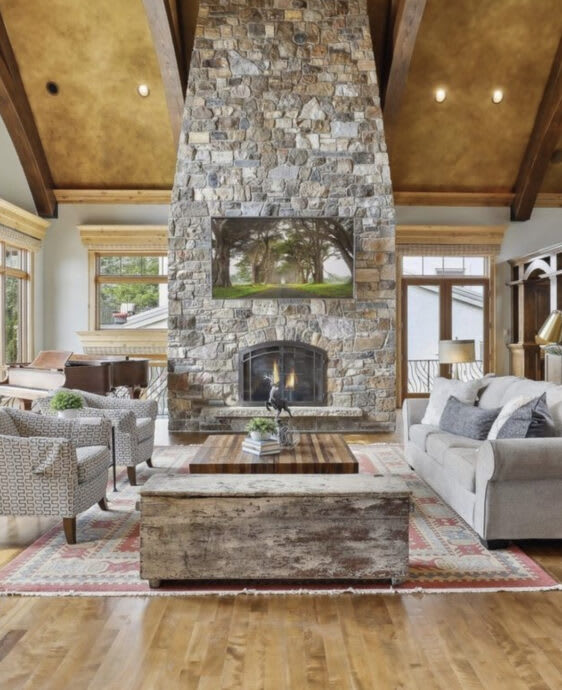 Luxurious Lakeside Living: Imagine waking up to the gentle lapping of waves and the golden hues of sunrise reflecting off the water. This listing embraces the essence of lakeside living, providing a seamless blend of luxury and natural beauty. The home's exceptional design, characterized by its meticulous attention to detail, elevates the lakefront experience to new heights.
Breathtaking Water Views: Step inside this remarkable property, and you'll be greeted by panoramic vistas that will take your breath away. Floor-to-ceiling windows bathe the interiors in natural light, while simultaneously framing captivating views of the glistening water. Every room in the house has been thoughtfully designed to maximize these enchanting views, creating a sense of serenity and harmony with the surrounding environment.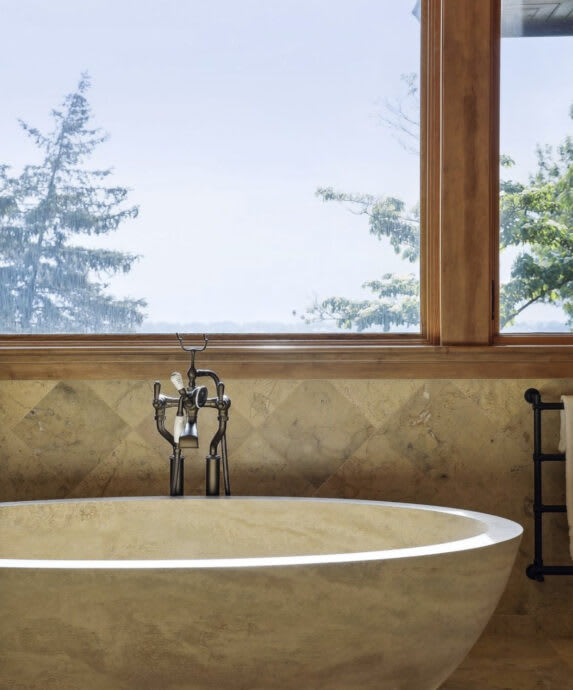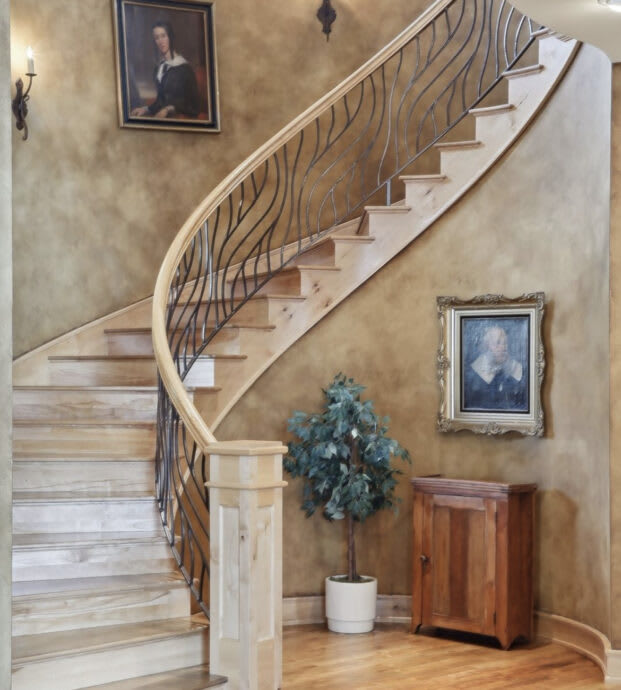 Entertainment and Culinary Delights: For those who love to entertain, this listing is an absolute dream. The chef's dream kitchen, equipped with top-of-the-line appliances and ample counter space, provides the perfect setting for culinary creations that will impress even the most discerning guests. Additionally, a tasting room featuring an impressive wine cellar offers the opportunity to savor exquisite flavors and indulge in the finer things in life.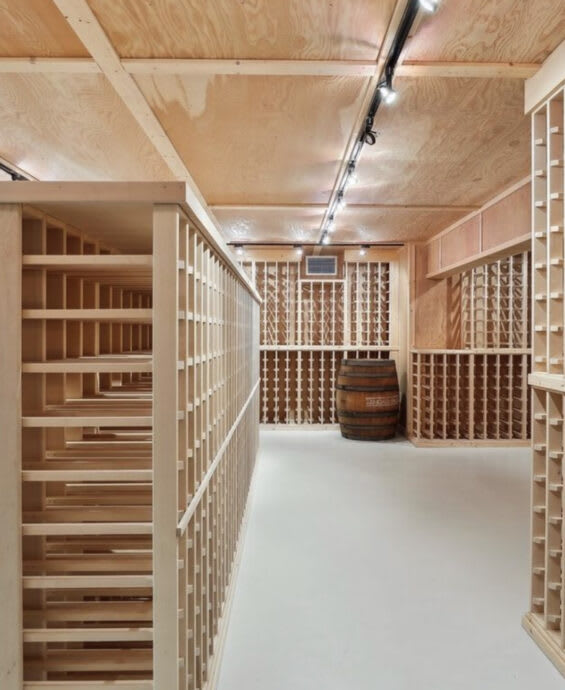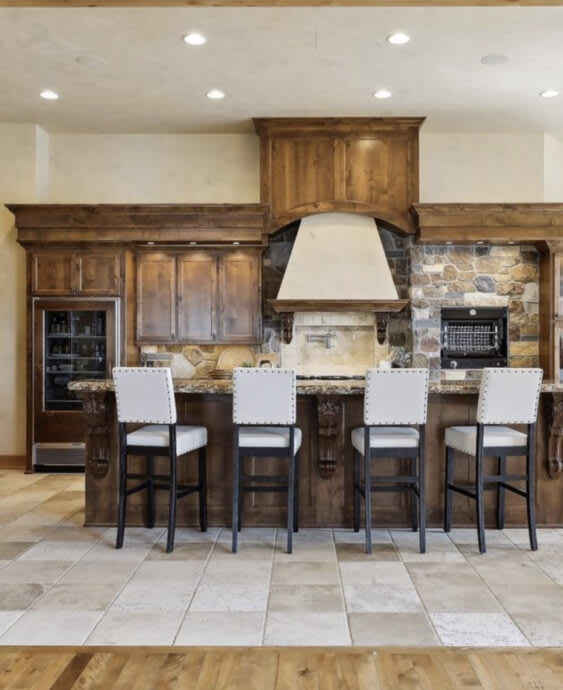 Outdoor Living at Its Finest: The pleasures of lakeside living extend beyond the interior walls of this magnificent home. Step outside to discover an outdoor living space designed to make the most of the picturesque surroundings. Whether you're hosting a gathering, enjoying a peaceful morning coffee, or simply taking in the sunset, the meticulously landscaped gardens and spacious patio create an idyllic setting for relaxation and connection with nature.
Don't Miss Out on this Incredible Opportunity: If you've been searching for the perfect lakeside retreat, this listing is an opportunity not to be missed. With its luxurious amenities, breathtaking water views, and direct access to 122 feet of sandy shoreline, this property is the epitome of a lake home experience. Whether you seek serenity, adventure, or a place to create lasting memories with loved ones, 22598 Hayward Ave N in Forest Lake is waiting to fulfill your dreams.
The Cari Ann Carter Group is delighted to present our newest listing, a lakeside paradise at 22598 Hayward Ave N in Forest Lake. With its harmonious blend of luxury, captivating water views, and the allure of lakeside living, this custom-built retreat offers an extraordinary opportunity. Don't wait another moment to embark on a life of serenity and adventure. Contact us today to explore this incredible property and secure your slice of paradise. Your dream lakeside lifestyle awaits!
XOXO-CACG