At the Cari Ann Carter Group, we're constantly on the lookout for hidden culinary gems that make our taste buds dance with joy. This week, we had the pleasure of experiencing the delightful NOLO's Kitchen and Bar, and let us tell you, it exceeded all expectations! From the vibrant atmosphere to the exceptional staff, mouthwatering food and drinks, and the perfect vibes, NOLO's had it all. Join us as we recount our unforgettable lunch break and share why we fell head over heels in love with this extraordinary establishment.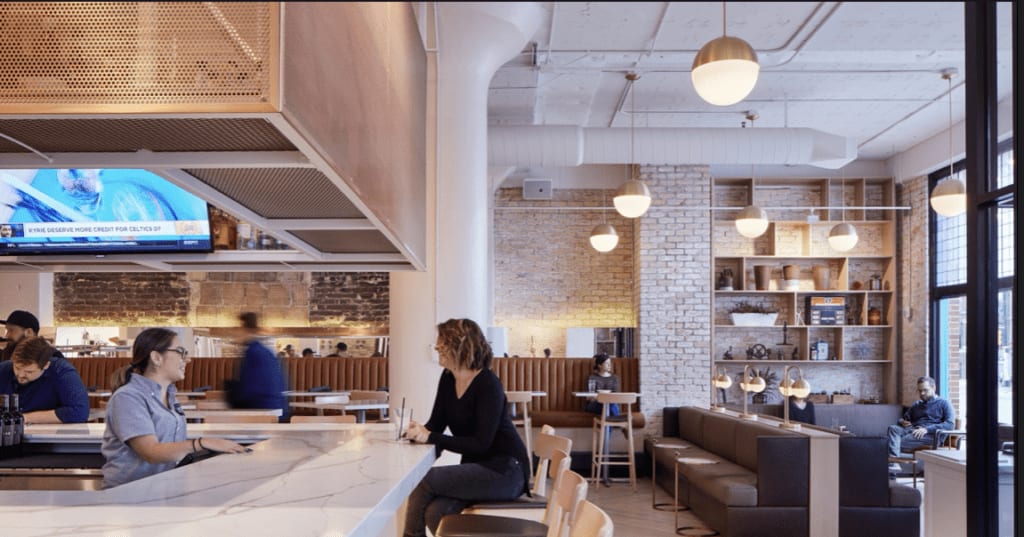 A Dining Experience to Remember: As soon as we stepped foot into NOLO's Kitchen and Bar, we were greeted by an atmosphere that effortlessly combined modern sophistication with a warm and inviting ambiance. The chic decor, cozy seating arrangements, and carefully curated lighting created an unparalleled dining experience. Whether you're enjoying a casual lunch with colleagues or celebrating a special occasion with loved ones, NOLO sets the stage for an unforgettable time.
Exceptional Staff and Impeccable Service: The true mark of a remarkable dining experience lies in the dedication and passion of the staff, and NOLO's team surpassed all expectations. From the moment we walked in, their genuine warmth and attentiveness made us feel right at home. Their extensive knowledge of the menu and recommendations only added to the overall experience, ensuring that each dish and drink was perfectly tailored to our preferences. The attentive service truly elevated our visit to NOLOs and left a lasting impression.
Mouthwatering Delights: Now, let's talk about the highlight of our culinary adventure—the food and drinks! NOLO's menu boasts an impressive array of options, each thoughtfully crafted to tantalize your taste buds. From their innovative appetizers to their succulent main courses and delectable desserts, every bite was a flavorful symphony. The chefs at NOLO have truly mastered the art of culinary perfection, leaving us yearning for more with each dish. Complementing the delightful flavors, their drink selection was equally impressive, with expertly crafted cocktails and a wide range of beverage options to suit every palate.
Exploring The Basement Bar: During our visit, we had the pleasure of discovering an exciting secret tucked away beneath NOLO's—the renowned Basement Bar. A hidden gem within a gem, this subterranean sanctuary offers a lively and energetic atmosphere. With its unique cocktails, live music, and vibrant crowd, The Basement Bar provides an ideal setting for a night out with friends or a memorable celebration.
Our Enthusiastic Recommendation: It's safe to say that NOLO's Kitchen and Bar, together with The Basement Bar, have won our hearts. We wholeheartedly recommend this enchanting establishment to anyone in search of a remarkable dining experience, complemented by impeccable service and an unforgettable ambiance. Whether you're a food enthusiast, a cocktail connoisseur, or simply looking for a place to unwind and create cherished memories, NOLO has it all.
In conclusion, our lunch break at NOLO's Kitchen and Bar was an absolute delight. From the impeccable staff to the mouthwatering cuisine and the captivating vibes, every aspect of our visit left us wanting more. We eagerly anticipate our next visit to NOLO, ready to immerse ourselves once again in the culinary paradise that awaits.
XOXO- CACG