Get ready, fellow Minnesotans, because it's finally summer! When it comes to the land of 10,000 lakes, there's no denying that we have a special affinity for the water. As summer graces us with its presence, it's the perfect opportunity to dive into the stunning lakes that define our state. Let's explore the wonders of Lake Harriet, Lake Minnetonka, and other highly acclaimed lakes in Minnesota, and uncover why a delightful day by the lakeside is an absolute must.
We can't help but embrace the thrill of skimming across the glassy waters of Lake Harriet. This magnificent body of water, nestled in the heart of the Twin Cities, offers an idyllic setting for outdoor enthusiasts and nature lovers alike. Surrounded by lush greenery, the serene beauty of Lake Harriet transports us to a world of tranquility and relaxation. From leisurely strolls along the shoreline to exhilarating paddleboarding adventures, this charming lake has it all.
Now, let's set our sights on the crown jewel of Minnesota's lakes, none other than the illustrious Lake Minnetonka. With its vast expanse and abundant recreational opportunities, it's no wonder this lake has captured the hearts of many. From boating and fishing to kayaking and water skiing, Lake Minnetonka provides endless excitement for those seeking an adrenaline rush. One of the beautiful things about the city of Wayzata is the plethora of shops and restaurants that you can experience while walking the boardwalk of Lake Minnetonka. Picture yourself basking in the golden sun rays while cruising through its sparkling waters, the wind tousling your hair, and a contagious smile on your face.
But let's not forget about the other renowned lakes that grace our beloved state. Minnesota boasts a plethora of highly rated lakes, each with its own unique charm. Whether it's the crystal-clear waters of Lake Bemidji, the pristine surroundings of Lake Vermilion, or the awe-inspiring beauty of Lake Superior, our options are abundant. These lakes offer an array of activities and experiences, ranging from swimming and picnicking to birdwatching and camping. No matter which lake you choose, a day spent in their embrace is a guaranteed recipe for unforgettable memories.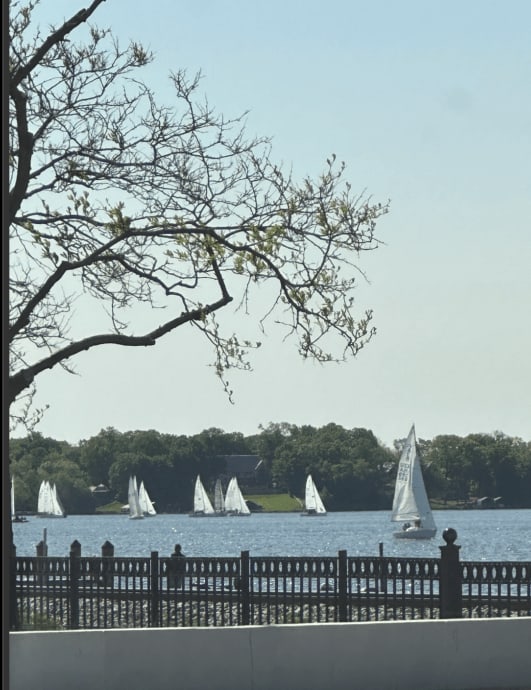 So, as summer beckons us to embrace the great outdoors, let's seize the opportunity to immerse ourselves in the wonders of Minnesota's lakes. It's time to grab our swimsuits, pack a picnic basket, and embark on a thrilling lake day. Get ready to create cherished moments, bask in the sun's warmth, and revel in the pure joy of being surrounded by the beauty of Minnesota's enchanting lakes.
XOXO-CACG