Cari Ann Carter and her love Steve Wasnick, the founders of DIY Designer, have an incredible story to share. It all began with their passion for design and their determination to create something truly unique and inspiring.

Cari Ann Carter, with her eye for aesthetics, and Steve Wasnick, with his creative flair, came together as a couple and started what is now the DIY Designer Homestead. They embarked on a journey of creativity and innovation, fueled by their shared love for all things nature, organic living, home, creativity, gardens, preservation and so much more.
It all started with two families that came together who both shared a passion for design and a desire to live a simpler life surrounded by nature. They left behind their urban lifestyles and headed for the countryside, where they set out to create a beautiful homestead that combined their designer aesthetic with backwoodsy charm.
Their homestead is a place where rustic gardens, animals, streams, and ponds come together to create a serene and peaceful oasis. But building this idyllic retreat wasn't easy. They had to learn as they grew and tackle challenges like building structures, managing livestock, and maintaining their gardens.
Through trial and error, they learned the art of homesteading and found joy in the little things, like watching the animals graze or harvesting fresh produce from their gardens. And with each passing day, their homestead grew more beautiful and vibrant.
Today, the homestead is a testament to the beauty and serenity of country living. It's a place where you can escape the fast pace of city life and reconnect with nature. So, if you're ready to take the plunge and create your own beautiful homestead, the Cari Ann Carter Group is here to inspire and guide you every step of the way.
We are all about embracing a way of living that combines creativity, sustainability, and self-sufficiency. From designing and renovating our home to cooking up delicious meals, tending to our gardens, caring for livestock, and so much more, we're excited to share our passion for countryside living and DIY with you.
At DIY Designer Homestead, we believe that beauty is in the details. Our love for DIY and homesteading extends to every aspect of our daily lives. We're constantly tackling projects, big and small, to make our homes truly our own. From repurposing to big renovations, we're always finding ways to infuse our personal touch into our living spaces.
Gardening is also a big part of our homesteading journey. We take pride in cultivating our own organic produce, from fruits and vegetables to herbs and flowers. It's not just about the end result, but also the joy of getting our hands dirty, connecting with the earth, and witnessing the beauty of nature unfold in our own backyard.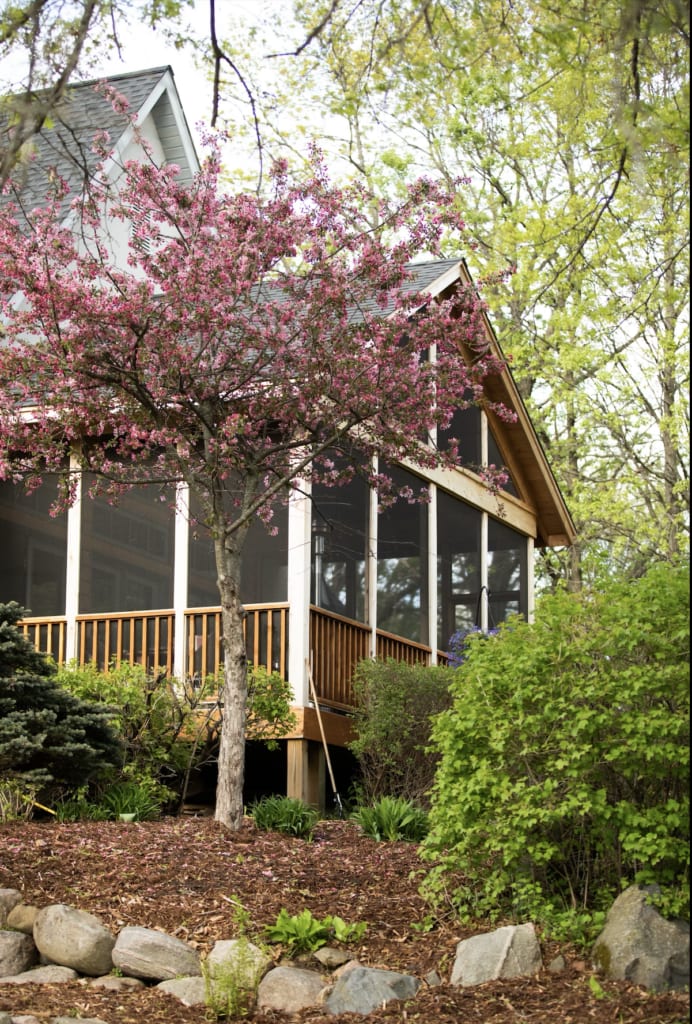 When it comes to sustainable living, we're all about reducing waste and embracing a more self-sufficient lifestyle. We love cooking up delicious meals using fresh ingredients from our garden and locally-sourced produce. We also believe in raising our own livestock in a humane and sustainable manner, like chickens for eggs. It's not just about the food, but also the sense of fulfillment and connection to our land and community.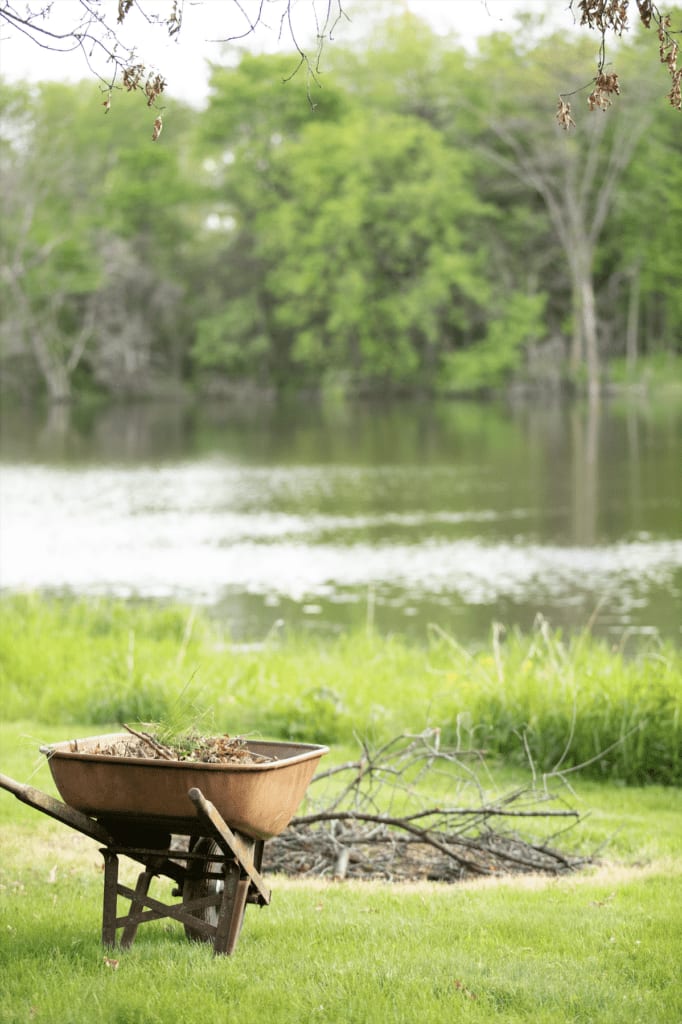 We love sharing our everyday tasks and experiences on the homestead. From renovating to creating DIY projects, experimenting with new recipes, and learning from our successes and failures, we want to inspire and empower others to embrace a similar way of living.
We're passionate about sharing practical tips, step-by-step tutorials, and stories from our own homesteading journey. Cari Ann Carter started the Fly The Coop podcast in 2022 and handles all of the filmings at her home at DIY Designer Homestead. Tune into your favorite podcast listening channel and check it out and subscribe!!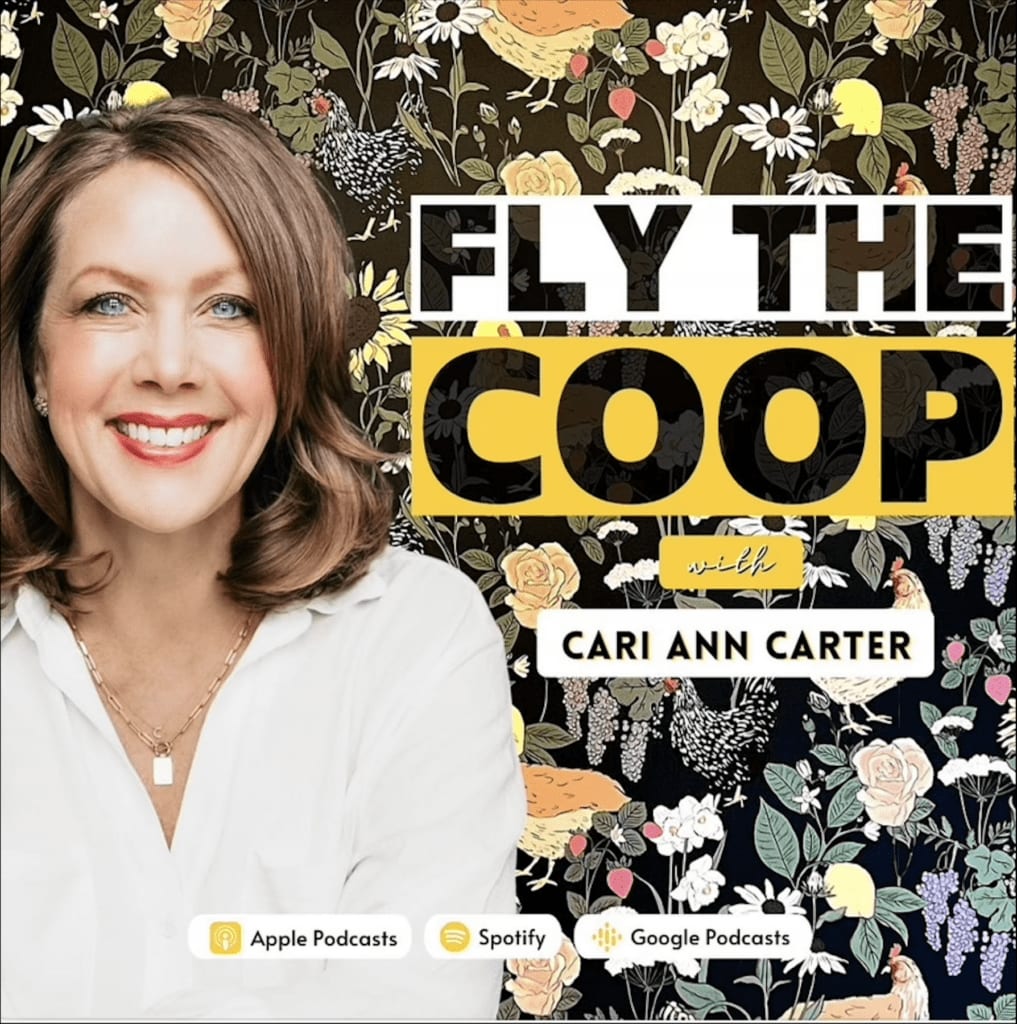 Whether you're a seasoned homesteader or just starting out, we hope we can serve as a source of inspiration, knowledge, and community for you.
So, join us on this exciting adventure of countryside living and DIY at DIY Designer Homestead. Let's explore the joys and challenges of homesteading together, and create a meaningful, sustainable, and fulfilling way of living that brings us closer to nature, our homes, and ourselves.