The North Loop neighborhood in Minneapolis is a vibrant and thriving community, known for its exceptional restaurants, trendy shops, and lively atmosphere. On Sunday, July 16th, from 11:30 am to 6 pm, the Cari Ann Carter Group is thrilled to share the North Loop Food Truck Fair, located at 751 North 3rd Street in the beautiful North Loop Pocket Park. Get ready to indulge in a gastronomic adventure, revel in the fantastic ambiance, and create unforgettable memories with friends and family.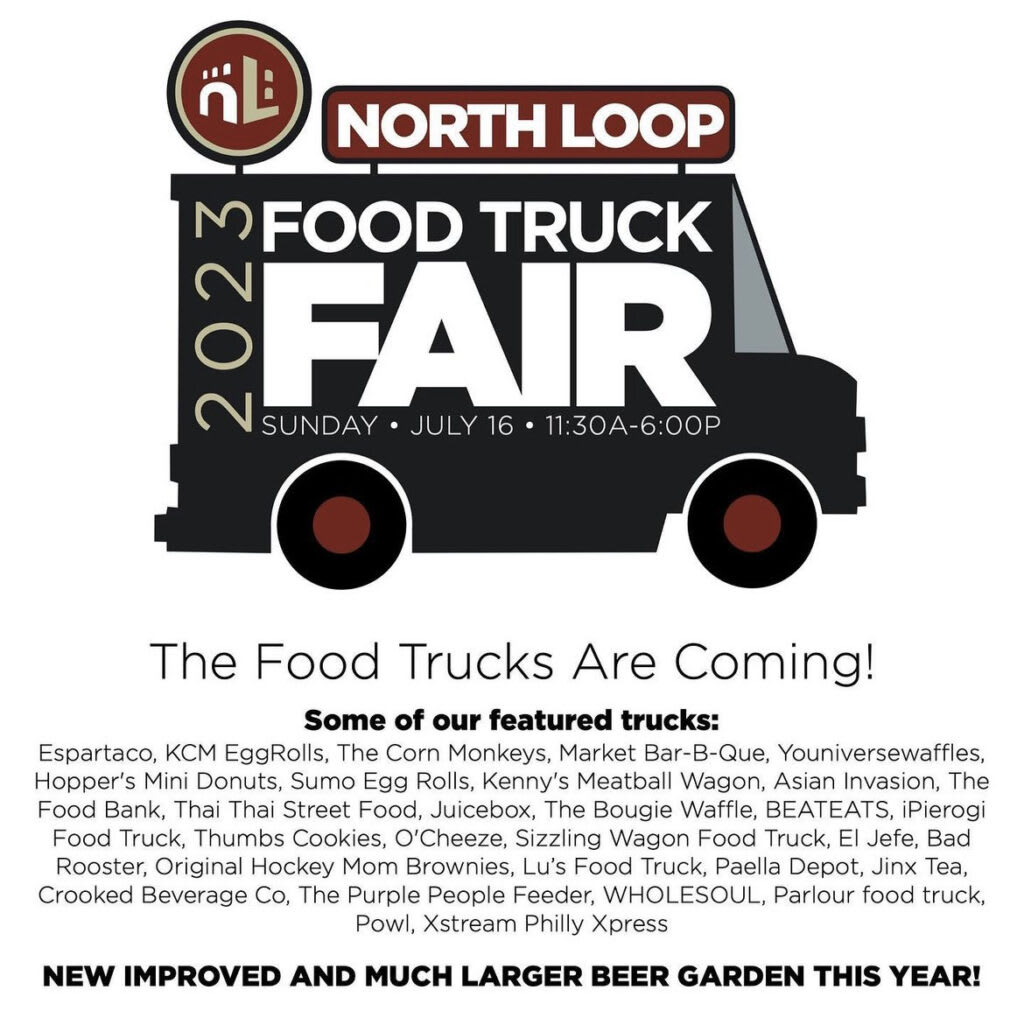 If you consider yourself a food enthusiast, the North Loop Food Truck Fair is an event you won't want to miss. This gathering brings together a delightful array of food trucks, each offering unique and mouthwatering culinary creations. From gourmet burgers and tacos to artisanal ice creams and international delights, there's something to satisfy every palate.
The fair presents the perfect opportunity to step out of your culinary comfort zone and discover new flavors. With a variety of cuisines and inventive fusion dishes, you can embark on a culinary adventure, sampling innovative dishes that will tantalize your taste buds. It's an ideal occasion to try dishes from cultures you may not have explored before, expanding your food horizons in the process.
As lovers of the North Loop, we know firsthand that this neighborhood is brimming with incredible energy and charm. The Food Truck Fair is a celebration of this vibrant community, showcasing the best of what the area has to offer. Immerse yourself in the lively atmosphere, as people gather to enjoy delicious food, live music, and engaging conversations. The North Loop truly comes alive during events like this, making it an experience you'll cherish.
There's no better way to spend a day than surrounded by friends and family, enjoying good food and great company. The North Loop Food Truck Fair provides a fantastic opportunity to gather your loved ones and create lasting memories together. Whether you're sharing a picnic on the grassy lawn or strolling through the park, engaging in laughter-filled conversations, this event offers the perfect backdrop for a day filled with joy and connection.
While you're in the North Loop, take the chance to explore the neighborhood's other hidden gems. From stylish boutiques and art galleries to cozy cafes and cocktail bars, the area boasts an eclectic mix of attractions. Make it a day of adventure and discovery, as you weave through the streets, uncovering the unique offerings that make the North Loop so special.
Mark your calendars for Sunday, July 16th, and check out the North Loop Food Truck Fair. It's an occasion to relish fantastic food, embrace the North Loop vibe, and create cherished memories with friends and family. With a diverse selection of food trucks, live music, and a welcoming atmosphere, this event promises to be a delightful feast for the senses. Come experience the culinary delights and vibrant energy of the North Loop—it's an opportunity you won't want to miss!
XOXO- CACG