In the ever-evolving world of home design, some elements stand the test of time. One such classic is the use of the color black, a versatile and popular choice that can seamlessly integrate into various interior styles. Despite concerns about its potential darkness, black proves to be a dynamic and transformative hue that adds both flair and grounding to any space. In this exploration, we'll delve into creative ways the Cari Ann Carter Group recommends incorporating black accents into your home.
Furniture and Artwork:

Start small with an ottoman or accent table, or make a bold statement with a luxurious couch.
Opt for high-texture pieces to add visual interest and reduce the visibility of dirt and dust.

Hardware and Plumbing Fixtures:

Swap out hardware and plumbing fixtures for an affordable yet impactful change.
Black curtain rods, doorknobs, and hinges offer a timeless and elegant contrast.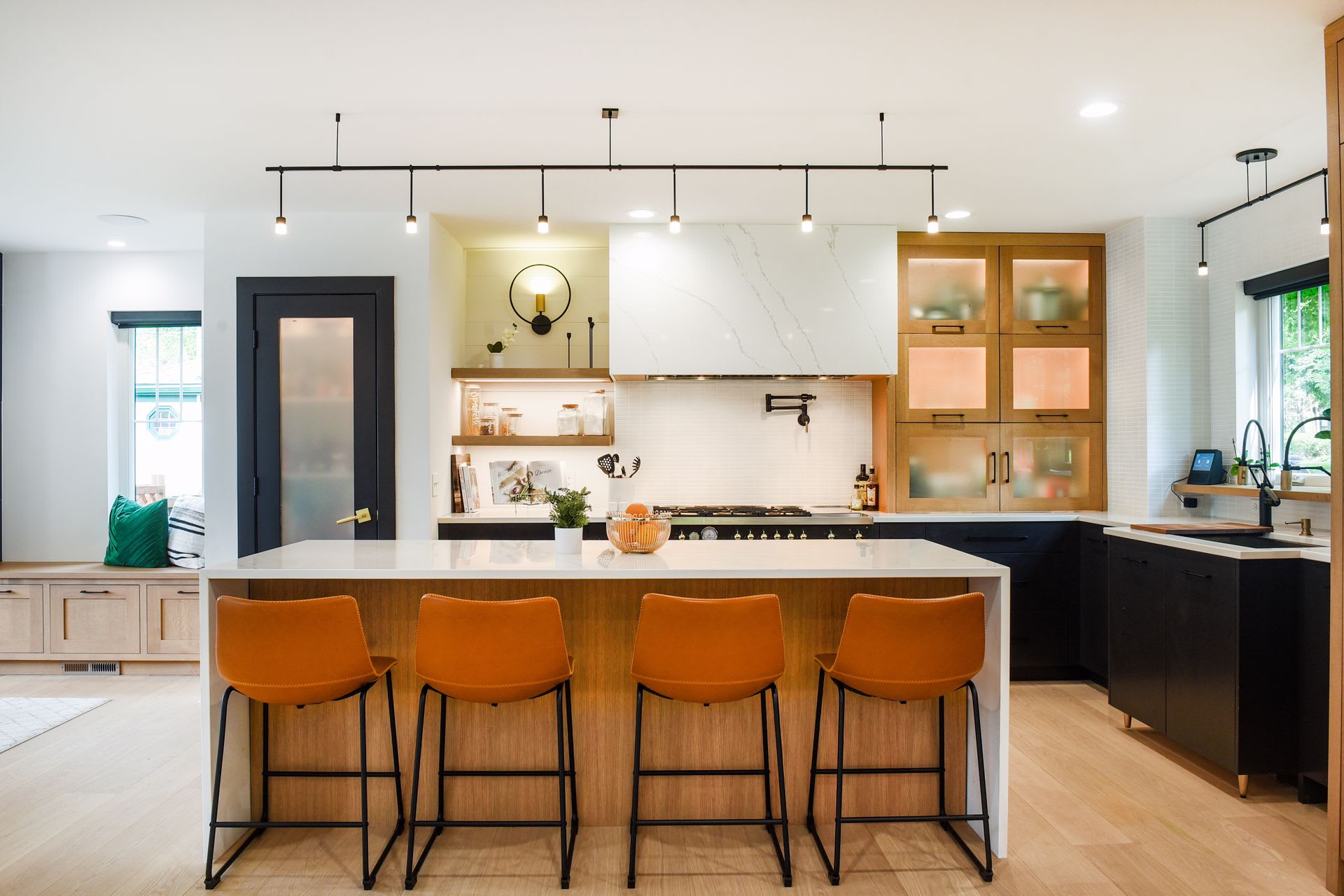 3. Lighting Fixtures:
Illuminate your space with sleek and minimalistic black lighting fixtures.
From industrial to modern to rustic, black fixtures cater to various design preferences.
4. Accent Wall:
Treat black as a neutral color to expand design possibilities.
Create visual interest with wood trim or shiplap, making you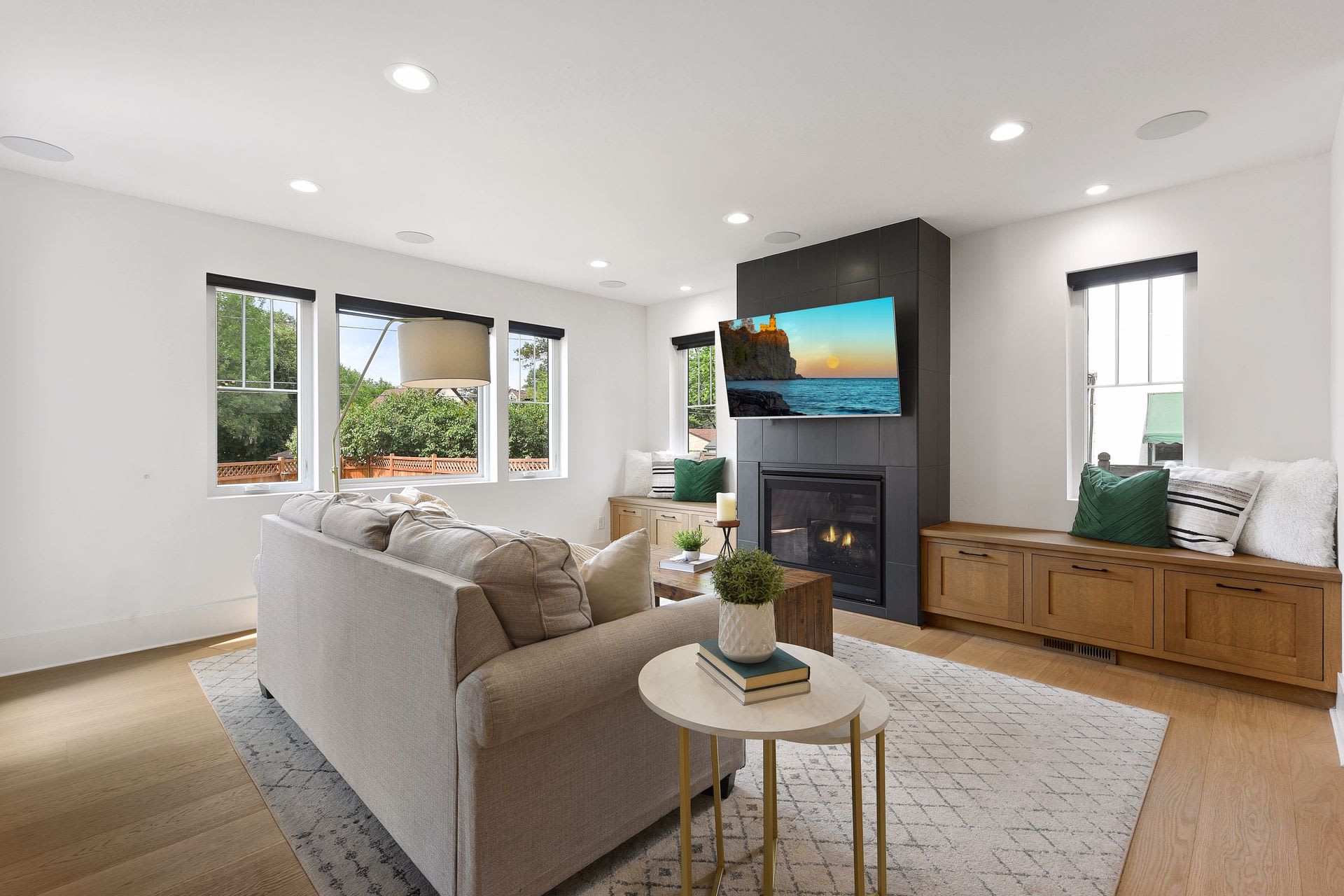 5. Stair Railings:
Transform stair railings for an impressive entrance.
Experiment with two-tone designs or swap wood spindles for iron to add depth and luxury.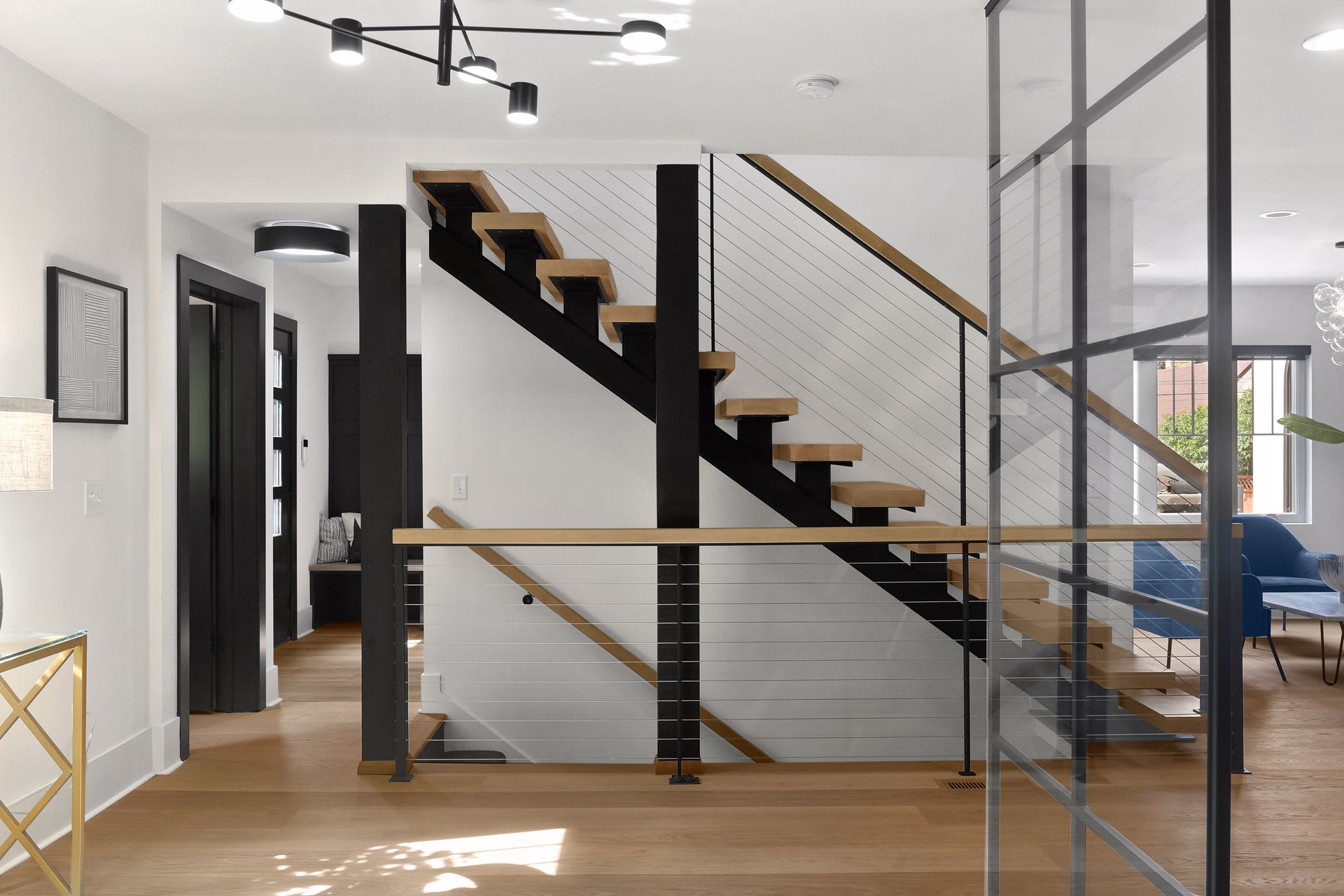 6. Bookshelves and Built-Ins:
Paint built-ins black for a standalone piece illusion.
Selectively apply color, leaving the interior lighter for a balanced look.
7. Kitchen Cabinets or Backsplash:
Add a pop of black to your kitchen with island or lower cabinet accents.
Boldly make a statement with black kitchen cabinets or a contrasting backsplash.
8. Windows:
Embrace the trend of black windows and trim for a bold architectural effect.
Suitable for various home styles, black windows add a touch of classic and contemporary.
9. Flooring:
Consider black flooring for a dramatic statement.
Experiment with smaller spaces like the entryway or bathroom for a unique touch.