At the Cari Ann Carter Group, we believe in embracing not only the world of real estate but also the wonderful experiences that surround it. That's why we're excited to share our recent lunch break adventure at COV in Wayzata! Nestled in the heart of downtown Wayzata, just steps away from the serene waters of Lake Minnetonka, COV proved to be an exceptional dining destination.
From the moment we stepped inside, we were greeted with impeccable service and genuine warmth. The staff at COV went above and beyond to ensure that our time there was nothing short of amazing. Their dedication to providing an exceptional experience was evident in every aspect, from the prompt and attentive service to their genuine passion for making guests feel special.
Now, let's talk about the food! Each dish we had was a true masterpiece, showcasing the culinary expertise of the talented chefs at COV. From the perfectly cooked entrees to the tantalizing drinks, every bite and sip was a delight for our taste buds. The attention to detail and the use of high-quality ingredients elevated our dining experience to a whole new level.
However, it wasn't just the delectable food and drinks that left a lasting impression. The ambiance of COV is simply enchanting. With its prime location by the water's edge, the restaurant offers stunning views of Lake Minnetonka, creating a captivating dining atmosphere. We couldn't help but be mesmerized by the tranquil vibes emanating from the lake. Additionally, COV boasts a spacious outdoor patio that wraps around the restaurant, providing even more opportunities to savor the picturesque scenery.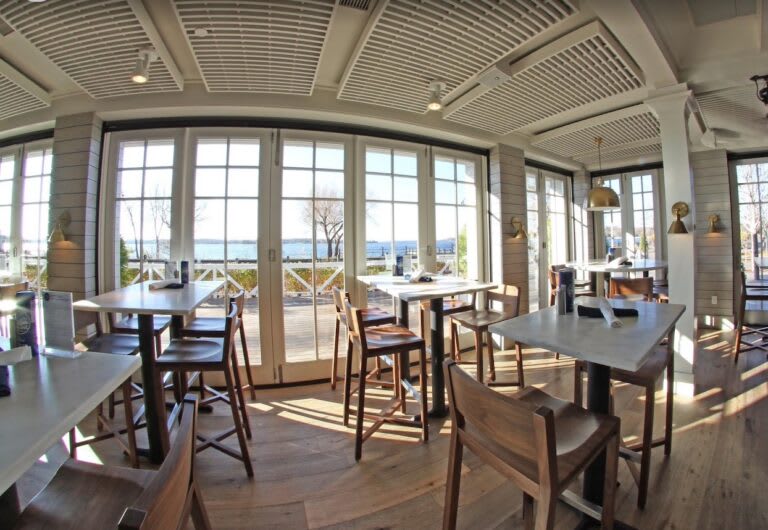 We highly recommend experiencing COV in Wayzata for yourself. Whether you're looking for a memorable date night spot, a place to celebrate a special occasion, or simply a delightful dining experience, COV will exceed your expectations. Indulge in their exceptional cuisine while immersing yourself in the breathtaking views of Lake Minnetonka.
We can't wait to hear about your own COV experience! Make sure to visit
COV
in Wayzata today and let us know all about your culinary journey. Bon appétit!
XOXO- CACG